Healthcare Advocate Profile
Learn More About this Valuable Professional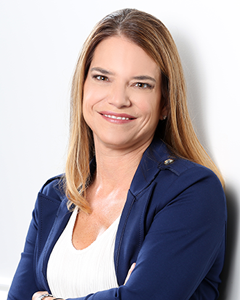 Wendy K. Benson
| 2X2 Health: Private Medical Concierge
OT, MBA
How I Can Help
Having both a clinical and a business administration background, I have the unique ability to connect with patients, families, medical team members and administrators. My experience as an occupational therapist and as an executive has provided me with experience throughout the continuum of healthcare
Formal Education
Olivet Nazarene University – Master of Business Administration (M.B.A.)
The Ohio State University- Bachelor's Degree – Allied Health, Occupational Therapy
Why I Became a Professional Healthcare Advocate
Working as an Occupational Therapist and as an administrator in a cancer, surgery and multiple service lines.   I witnessed the critical importance of care coordination and the flow of communication between patients and their medical teams.   My core belief in the multidisciplinary team approach brought me to care coordination and  advocacy after serving in a number of medical and administrative settings.
Professional Organizations and Affiliations
Adjunct Faculty Member; Health Systems Management Program, College of Health Sciences at Rush University , Chicago, IL  Sept. 2011 – Present
Administrator, Rush University Cancer Center, Surgery and Oncology Service Lines
Rush University Medical Center,  June 2010 – June 2016   Chicago, IL
Vice President-Hospital Operations;  Sinai Health System   Chicago, IL 2000 – 2008
Senior Occupational Therapist, Manager, Director of Rehabilitation; Kansas City Rehab Institute,
Florida Institute for Neuro Rehab,  Pennsylvania 1995 – 2000
Contact Advocate
To contact this advocate call (312) 714-8262 or simply fill out the form below
Privacy: In accordance with the Health Insurance Portability and Accountability Act of 1996, as amended (HIPAA), Greater Chicago Advocates is not a covered entity. To protect yourself from disclosure of protected health information (PHI), please refrain from sending any sensitive health related information via email.
Disclaimer: GCA is not a provider of advocacy services or legal services. The advocates listed in the GCA directory are not employees or agents of GCA.  GCA does not control any aspect of any service provided by any of these advocates.  The advocates listed in the GCA directory are not paid by GCA and none of the advocates has paid anything to GCA to be listed in the directory.  GCA merely compiled information about these advocates and received permission from each advocate to be listed in the directory.
The GCA website is intended to be a source for information about patient advocacy and those who provide advocacy services. While GCA strives to provide users with accurate credentials for the service providers featured on the website, GCA does not endorse or warrant the competence of any advocates listed on the site.  The information on this website is not, nor is it intended to be, medical or legal advice. The information on this website is not intended to treat, diagnose, cure, or in any way replace medical advice from your physician.  Use of the GCA website indicates your understanding and acceptance of these terms and conditions.