Healthcare Advocate Profile
Learn More About this Valuable Professional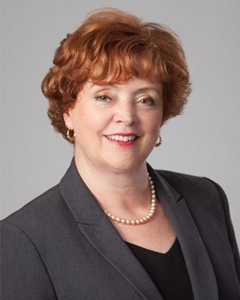 Teri Dreher
| Nshore Patient Advocates
RN, CCRN, iRNPA
How I Can Help
By providing complex care management for very ill patients with complicated medical issues. I love people and feel it is my purpose in life to be a voice for those without a voice, leveraging my extensive clinical nursing expertise to help people outside and inside the hospital setting.
Formal Education
Worcester Memorial Hospital School of Nursing, Diploma RN 1976
RN Patient Patient Advocates/University of AZ certificate in patient advocacy 2011
Why I Became a Professional Healthcare Advocate
A personal family crisis showed me how many other families struggle when they are suddenly thrown into the fast paced world of modern healthcare. As a nurse, I saw the causes of medical error from inside the system and knew I could do something about it from outside. My number one reason for becoming an advocate is to use my knowledge and experience to help prevent medical errors from occurring in the first place.
Professional Organizations and Affiliations
CCRN (Critical Care Nursing) 1978-2009
iRNPA (indépendant RN Patient Advocate)
Senior Care Coalition members
Lake and Cook County Continuity of Care member
GCA (Greater Chicago Advocates)
APHA (Alliance of Professional Healthcare Advocates), Ken Schueler award winner 2014
NAHAC (National Association of Healthcare Advocacy Consultants)
Contact Advocate
To contact this advocate call (312) 222-9090 or simply fill out the form below
Privacy: In accordance with the Health Insurance Portability and Accountability Act of 1996, as amended (HIPAA), Greater Chicago Advocates is not a covered entity. To protect yourself from disclosure of protected health information (PHI), please refrain from sending any sensitive health related information via email.
Disclaimer: GCA is not a provider of advocacy services or legal services. The advocates listed in the GCA directory are not employees or agents of GCA.  GCA does not control any aspect of any service provided by any of these advocates.  The advocates listed in the GCA directory are not paid by GCA and none of the advocates has paid anything to GCA to be listed in the directory.  GCA merely compiled information about these advocates and received permission from each advocate to be listed in the directory.
The GCA website is intended to be a source for information about patient advocacy and those who provide advocacy services. While GCA strives to provide users with accurate credentials for the service providers featured on the website, GCA does not endorse or warrant the competence of any advocates listed on the site.  The information on this website is not, nor is it intended to be, medical or legal advice. The information on this website is not intended to treat, diagnose, cure, or in any way replace medical advice from your physician.  Use of the GCA website indicates your understanding and acceptance of these terms and conditions.