Healthcare Advocate Profile
Learn More About this Valuable Professional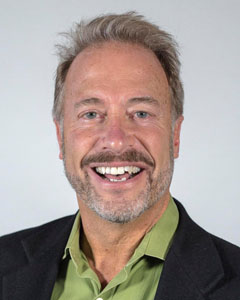 How I Can Help
I assist clients in using their voice so they or their family members can speak powerfully and with conviction to receive the services they are entitled to. If the actual patient is unable to speak, then I work with the families and their physicians to support the advocacy process.
Formal Education
Northern Illinois University, Bachelor of Arts, 1979
University of Illinois, Jane Addams College of Social Work, 1981
 Why I Became a Professional Healthcare Advocate
I am actually a licensed clinical social worker and certified group counselor.  I have extensive clinical experience counseling victims of injury, medical error and medical trauma but my practice is ancillary to and supportive of patient advocacy.  I admire the dedicated advocates affiliated with this group and I'm proud to be able to offer my services in this forum.
Professional Organizations and Affiliations
The Chicago School of Professional Psychology, Adjunct Faculty:Classes taught: Training and Development; Group Therapy, Humanistic Psychotherapy, 2008- Current
American Group Psychotherapy Association, Member and Faculty, 1995, Current American Society of Group Psychotherapy and Psychodrama, Member and Faculty, 2000-Current National Association of Social Workers, 1981-Current Illinois Group Psychotherapy Society 1985-Current
Contact Advocate
To contact this advocate call (847) 338-1283 or simply fill out the form below
Privacy: In accordance with the Health Insurance Portability and Accountability Act of 1996, as amended (HIPAA), Greater Chicago Advocates is not a covered entity. To protect yourself from disclosure of protected health information (PHI), please refrain from sending any sensitive health related information via email.
Disclaimer: GCA is not a provider of advocacy services or legal services. The advocates listed in the GCA directory are not employees or agents of GCA.  GCA does not control any aspect of any service provided by any of these advocates.  The advocates listed in the GCA directory are not paid by GCA and none of the advocates has paid anything to GCA to be listed in the directory.  GCA merely compiled information about these advocates and received permission from each advocate to be listed in the directory.
The GCA website is intended to be a source for information about patient advocacy and those who provide advocacy services. While GCA strives to provide users with accurate credentials for the service providers featured on the website, GCA does not endorse or warrant the competence of any advocates listed on the site.  The information on this website is not, nor is it intended to be, medical or legal advice. The information on this website is not intended to treat, diagnose, cure, or in any way replace medical advice from your physician.  Use of the GCA website indicates your understanding and acceptance of these terms and conditions.