Healthcare Advocate Profile
Learn More About this Valuable Professional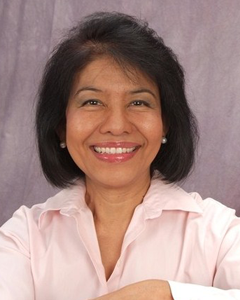 Raquel Gabriel-Bennewitz
RN, BSN, MS, MBA
How I Can Help
I'm able to capitalize on a blend of advanced education and 40 years of experience in direct care in adult, pediatric, neonatal intensive care and home health nursing, 
Formal Education
North Park University, Master in Business Administration, 2003
North Park University, Master in Science, Major in Nursing, 2001
Cebu Velez College, Bachelor of Science in Nursing, 1977
Southern Islands Hospital, Graduate in Nursing, 1974
Why I Became a Professional Healthcare Advocate
I have always enjoyed helping people through difficult and complicated times.  Over the years, I have developed the skills and education that allows me to best serve my clients.
Professional Organizations and Affiliations
National Association of Healthcare Advocacy Consultants (NAHAC), Founding Member, 2009-2017
Association of Professional Healthcare Advocates (APHA), 2009-2017
International Honor Society of Nursing, Sigma Theta Tau International (STTI), 2016-2017
Contact Advocate
To contact this advocate call (708) 370-5705 or simply fill out the form below
Privacy: In accordance with the Health Insurance Portability and Accountability Act of 1996, as amended (HIPAA), Greater Chicago Advocates is not a covered entity. To protect yourself from disclosure of protected health information (PHI), please refrain from sending any sensitive health related information via email.
Disclaimer: GCA is not a provider of advocacy services or legal services. The advocates listed in the GCA directory are not employees or agents of GCA.  GCA does not control any aspect of any service provided by any of these advocates.  The advocates listed in the GCA directory are not paid by GCA and none of the advocates has paid anything to GCA to be listed in the directory.  GCA merely compiled information about these advocates and received permission from each advocate to be listed in the directory.
The GCA website is intended to be a source for information about patient advocacy and those who provide advocacy services. While GCA strives to provide users with accurate credentials for the service providers featured on the website, GCA does not endorse or warrant the competence of any advocates listed on the site.  The information on this website is not, nor is it intended to be, medical or legal advice. The information on this website is not intended to treat, diagnose, cure, or in any way replace medical advice from your physician.  Use of the GCA website indicates your understanding and acceptance of these terms and conditions.