Healthcare Advocate Profile
Learn More About this Valuable Professional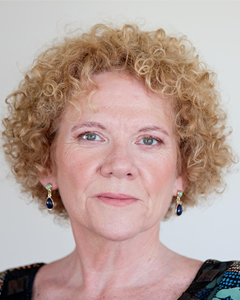 Nancy Hiatt
| The Kare Group LLC
MSW, MBA
How I Can Help
I have the education, job experience and acquired skill sets that allow me to connect my clients with the resources they need to successfully navigate the healthcare maze. I provide the most comprehensive and supportive services at affordable and competitive rates.               
Formal Education
Harvard Business School, Certificate – Strategic Perspectives in Nonprofit Management, 2012
Purdue University, Master of Business Administration, 2007
Arizona State University, Master of Social Work, 1998
Purdue University, Bachelor of Arts, 1971 
Why I Became a Professional Healthcare Advocate
I started my professional career as a social worker where I witnessed the overwhelming impact a health crisis can have on patients and families.  As I continued with my career, I pursued secondary degrees in Social Work and Business Administration. After I received a certificate in Nonprofit Management Strategy, I became a full-time professional healthcare advocate and I'm loving every minute of it. 
Professional Organizations and Affiliations
National Association of Social Workers, Member since 1995
National Association of Healthcare Advocacy Consultants, Member since 2014
The Alliance of Professional Health Advocates, Member since 2014
Woodstock IL Chamber of Commerce, Member since 2014 & Board Member since 2016
McHenry IL Area Chamber of Commerce, Member since 2014
Senior Solutions Advocates, Founding Member since 2016
IL Continuity of Care, Member since 2015
IL Coalition on Mental Health & Aging (Northern Region), Member since 2015
Greater Chicago Advocates, Founding Member since 2015
Leadership Greater McHenry County, Class of 2009
McHenry County Task Force on Aging, Member since 2015
Senior Service Coalition of Lake County, Member since 2015
Contact Advocate
To contact this advocate call (219) 929-7153 or simply fill out the form below
Privacy: In accordance with the Health Insurance Portability and Accountability Act of 1996, as amended (HIPAA), Greater Chicago Advocates is not a covered entity. To protect yourself from disclosure of protected health information (PHI), please refrain from sending any sensitive health related information via email.
Disclaimer: GCA is not a provider of advocacy services or legal services. The advocates listed in the GCA directory are not employees or agents of GCA.  GCA does not control any aspect of any service provided by any of these advocates.  The advocates listed in the GCA directory are not paid by GCA and none of the advocates has paid anything to GCA to be listed in the directory.  GCA merely compiled information about these advocates and received permission from each advocate to be listed in the directory.
The GCA website is intended to be a source for information about patient advocacy and those who provide advocacy services. While GCA strives to provide users with accurate credentials for the service providers featured on the website, GCA does not endorse or warrant the competence of any advocates listed on the site.  The information on this website is not, nor is it intended to be, medical or legal advice. The information on this website is not intended to treat, diagnose, cure, or in any way replace medical advice from your physician.  Use of the GCA website indicates your understanding and acceptance of these terms and conditions.