Healthcare Advocate Profile
Learn More About this Valuable Professional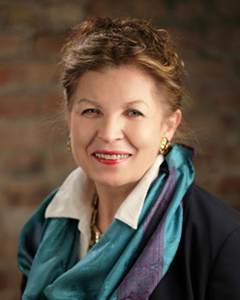 Maryellen Jachimowski
| N. Shore Patient Advocates
MSN, RN
HOW I CAN HELP
I will literally and figuratively meet you where you are – at your home, in the hospital ER, in a Skilled Nursing Facility, or anywhere else in the healthcare system. I will make your health concerns my top priority – to answer your questions about your diagnosis or treatments; to help you choose a new doctor or hospital;  to help you resolve insurance matters and other unique problems.  I will work with you until you feel you are on a safe path in making your own healthcare decisions.
FORMAL EDUCATION
Loyola University School of Nursing (Chicago): BSN
Boston University School of Nursing (Boston) – MSN in Adult Mental Health/Psychiatric Nursing
WHY I BECAME A PROFESSIONAL HEALTHCARE ADVOCATE
I officially became a healthcare advocate when my brother Ed needed protection from the fragmentation and dangerous omissions of the healthcare system. I stepped in, contacted physicians and helped ensure he was given proper care.  Long story short, it was only after I intervened that my brother received a vital, life-saving medication that relieved his respiratory distress. I will do this same kind of advocacy for each of my patients.
PROFESSIONAL ORGANIZATIONS AND AFFILIATIONS
National Association of Healthcare Advocacy Consultants (NAHAC),Board Member since 2011
Alliance for Professional Healthcare Advocates (APHA):  member since 2011
Contact Advocate
To contact this advocate call (312) 316-9496 or simply fill out the form below
Privacy: In accordance with the Health Insurance Portability and Accountability Act of 1996, as amended (HIPAA), Greater Chicago Advocates is not a covered entity. To protect yourself from disclosure of protected health information (PHI), please refrain from sending any sensitive health related information via email.
Disclaimer: GCA is not a provider of advocacy services or legal services. The advocates listed in the GCA directory are not employees or agents of GCA.  GCA does not control any aspect of any service provided by any of these advocates.  The advocates listed in the GCA directory are not paid by GCA and none of the advocates has paid anything to GCA to be listed in the directory.  GCA merely compiled information about these advocates and received permission from each advocate to be listed in the directory.
The GCA website is intended to be a source for information about patient advocacy and those who provide advocacy services. While GCA strives to provide users with accurate credentials for the service providers featured on the website, GCA does not endorse or warrant the competence of any advocates listed on the site.  The information on this website is not, nor is it intended to be, medical or legal advice. The information on this website is not intended to treat, diagnose, cure, or in any way replace medical advice from your physician.  Use of the GCA website indicates your understanding and acceptance of these terms and conditions.