Healthcare Advocate Profile
Learn More About this Valuable Professional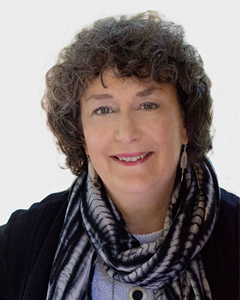 Lee Mulert
| HealthACR
MBA, MS, CSA
How I Can Help
I excel at helping manage complex medical, mental health and addiction crises.  An example is when medical and psychological issues exist but the professionals from each discipline are not talking to each other.  My role is to enhance communication and coordination between the disciplines at all times.
Formal Education
Princeton University, BA – magna cum laude, Sociology, 1980
University of Chicago, MBA, Minor – Health Care Administration, 1984
National Louis University, MS, Counseling, 2012
Why I Became a Professional Healthcare Advocate
In 2007 I found myself helping 2 separate families in crisis as their children were diagnosed with cancer.  I discovered that I made an impact and I wanted to be able to do more to help others who were also trying to navigate through healthcare crises. I decided to return to school in 2009 for my second masters, this time a clinical degree in counseling, focusing on working with individuals and families in crisis.
Professional Organizations, Affiliations and Titles:
National Association of Healthcare Advocacy Consultants, Treasurer (current), Member since 2012.
Certified Senior Advisor since 2012.
Alliance of Professional Health Advocates, Member since 2012.
National Certified Counselor since 2012.
American Counseling Association, Member since 2012.
Illinois Counseling Association, Member since 2012.
Greater Chicago Advocates, Member since 2015.
Illinois Continuity of Care Association, Member since 2015.
Contact Advocate
To contact this advocate call (847) 436-3714 or simply fill out the form below
Privacy: In accordance with the Health Insurance Portability and Accountability Act of 1996, as amended (HIPAA), Greater Chicago Advocates is not a covered entity. To protect yourself from disclosure of protected health information (PHI), please refrain from sending any sensitive health related information via email.
Disclaimer: GCA is not a provider of advocacy services or legal services. The advocates listed in the GCA directory are not employees or agents of GCA.  GCA does not control any aspect of any service provided by any of these advocates.  The advocates listed in the GCA directory are not paid by GCA and none of the advocates has paid anything to GCA to be listed in the directory.  GCA merely compiled information about these advocates and received permission from each advocate to be listed in the directory.
The GCA website is intended to be a source for information about patient advocacy and those who provide advocacy services. While GCA strives to provide users with accurate credentials for the service providers featured on the website, GCA does not endorse or warrant the competence of any advocates listed on the site.  The information on this website is not, nor is it intended to be, medical or legal advice. The information on this website is not intended to treat, diagnose, cure, or in any way replace medical advice from your physician.  Use of the GCA website indicates your understanding and acceptance of these terms and conditions.