Healthcare Advocate Profile
Learn More About this Valuable Professional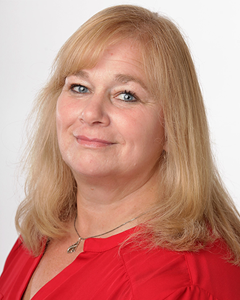 Joyce A Schulz-Killian
| At Your Request Patient Advocate
RN BSN NCG
How I Can Help
My passion is the protection of patient rights – making sure everyone is treated fairly and truthfully during every healthcare encounter.  I'm well-versed in Medicare guidelines and I have negotiated with many insurance companies to get clients the benefits they deserve.
Formal Education
Wm Rainey Harper College 1994 Associates in Applied Science Nursing degree
Grand Canyon University 2012 Bachelor's Degree in Nursing
Cleveland State University Patient Advocacy Certification Program completed 9/2015
National Certified Guardian completed October 2016
Why I Became a Professional Healthcare Advocate
30 years ago when I was working at my first hospital, I remember quietly suggesting to a patient that she should have her scheduled surgery done somewhere else.  Even though I was only a CNA at the time, I already knew how to identify problems and felt compelled to speak up.  In 1994 I became a nurse.  I'm still an RN but I concentrate on advocating, communicating, and educating about the importance of knowledge in healthcare choices. 
Professional Organizations and Affiliations
Sigma Theta Tau International Honor Society of Nursing member
National Certified Guardian Association Member since 2016
Contact Advocate
To contact this advocate call (847) 809-1214 or simply fill out the form below
Privacy: In accordance with the Health Insurance Portability and Accountability Act of 1996, as amended (HIPAA), Greater Chicago Advocates is not a covered entity. To protect yourself from disclosure of protected health information (PHI), please refrain from sending any sensitive health related information via email.
Disclaimer: GCA is not a provider of advocacy services or legal services. The advocates listed in the GCA directory are not employees or agents of GCA.  GCA does not control any aspect of any service provided by any of these advocates.  The advocates listed in the GCA directory are not paid by GCA and none of the advocates has paid anything to GCA to be listed in the directory.  GCA merely compiled information about these advocates and received permission from each advocate to be listed in the directory.
The GCA website is intended to be a source for information about patient advocacy and those who provide advocacy services. While GCA strives to provide users with accurate credentials for the service providers featured on the website, GCA does not endorse or warrant the competence of any advocates listed on the site.  The information on this website is not, nor is it intended to be, medical or legal advice. The information on this website is not intended to treat, diagnose, cure, or in any way replace medical advice from your physician.  Use of the GCA website indicates your understanding and acceptance of these terms and conditions.