Healthcare Advocate Profile
Learn More About this Valuable Professional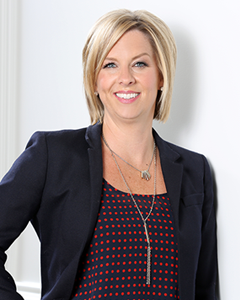 Elizabeth A. Myers
| 2X2 Health: Private Medical Concierge
RN, BSN
How I Can Help
I assist patients of all ages and families with all aspects of care management and care coordination.  My nursing and risk management experience opened my eyes and allows me to open the door for effective engagement on behalf of my clients.   I partner with individuals, families and their medical teams so that informed decisions can be made with expertise, support and peace of mind.
Formal Education
Illinois State University-Mennonite College of Nursing
BSN – Nursing 1995 – 1999
Why I Became a Professional Healthcare Advocate
I was a Registered Nurse for 12 years at a large urban academic medical center. During this time, I learned the importance of the multidisciplinary approach.  But I also witnessed communication gaps among and between doctors, nurses, hospital staff, patients and their families.  I have a passion for helping clients team with their physicians to navigate the system as quickly and effectively as possible.
Professional Organizations and Affiliations
Rush University Medical Center   1999-2013
Risk Manager and Performance Improvement Consultant
Clinical Nurse Manager
Kidney Transplant Coordinator
President, Professional Nursing Staff (2002-2005)
Clinical RN; Peds, ICU & Adult Surgical (1999-2002)
Women's Board of Rush University Medical Center
Sigma Theta Tau
National Assn of Healthcare Advocacy Consultants
Alliance of Professional Healthcare Advocates
Contact Advocate
To contact this advocate call (312) 714-8262 or simply fill out the form below
Privacy: In accordance with the Health Insurance Portability and Accountability Act of 1996, as amended (HIPAA), Greater Chicago Advocates is not a covered entity. To protect yourself from disclosure of protected health information (PHI), please refrain from sending any sensitive health related information via email.
Disclaimer: GCA is not a provider of advocacy services or legal services. The advocates listed in the GCA directory are not employees or agents of GCA.  GCA does not control any aspect of any service provided by any of these advocates.  The advocates listed in the GCA directory are not paid by GCA and none of the advocates has paid anything to GCA to be listed in the directory.  GCA merely compiled information about these advocates and received permission from each advocate to be listed in the directory.
The GCA website is intended to be a source for information about patient advocacy and those who provide advocacy services. While GCA strives to provide users with accurate credentials for the service providers featured on the website, GCA does not endorse or warrant the competence of any advocates listed on the site.  The information on this website is not, nor is it intended to be, medical or legal advice. The information on this website is not intended to treat, diagnose, cure, or in any way replace medical advice from your physician.  Use of the GCA website indicates your understanding and acceptance of these terms and conditions.