Healthcare Advocate Profile
Learn More About this Valuable Professional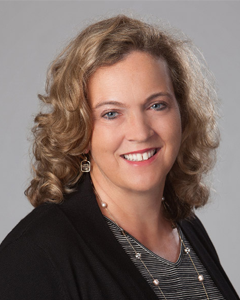 Email
HOW I CAN HELP
I specialize in Medical Care Coordination, Advocacy and Patient Education. My expertise is in assisting individuals and families in all aspects of care management in order to keep the patient at the center of all decisions being made. I provide careful assessment of the patient's needs and goals, and create a plan of care for the individual based on those goals. I also ensure that the client is aware of all information and options so that they may make well-informed decisions regarding their healthcare.
FORMAL EDUCATION
Bachelor of Arts, Biology/English, Albion College, 1985
Bachelor of Science, Nursing, De Pauw University, 1986
Master of Science, Oncology Nursing, Rush University, 1992 
WHY I BECAME A PROFESSIONAL HEALTHCARE ADVOCATE
As I cared for my Mother late in her life I wondered how people managed the stress, confusion and anxiety that accessing healthcare brings. Patients today are discharged with more dressings, more devices, more medications and more procedures that they themselves or family members must manage.
Patients and families are asked to make some of the most important decisions of their lives under the greatest amount of stress. I am there to help my clients and their families with the challenge.
PROFESSIONAL.ORGANIZATIONS AND AFFILIATIONS
The Alliance of Professional Health Advocates
Sigma Theta Tau; Professional Honor Society for Nursing.
Board of Directors of PCH Mutual Insurance, Inc.
Contact Advocate
To contact this advocate call (847) 922-4251 or simply fill out the form below
Privacy: In accordance with the Health Insurance Portability and Accountability Act of 1996, as amended (HIPAA), Greater Chicago Advocates is not a covered entity. To protect yourself from disclosure of protected health information (PHI), please refrain from sending any sensitive health related information via email.
Disclaimer: GCA is not a provider of advocacy services or legal services. The advocates listed in the GCA directory are not employees or agents of GCA.  GCA does not control any aspect of any service provided by any of these advocates.  The advocates listed in the GCA directory are not paid by GCA and none of the advocates has paid anything to GCA to be listed in the directory.  GCA merely compiled information about these advocates and received permission from each advocate to be listed in the directory.
The GCA website is intended to be a source for information about patient advocacy and those who provide advocacy services. While GCA strives to provide users with accurate credentials for the service providers featured on the website, GCA does not endorse or warrant the competence of any advocates listed on the site.  The information on this website is not, nor is it intended to be, medical or legal advice. The information on this website is not intended to treat, diagnose, cure, or in any way replace medical advice from your physician.  Use of the GCA website indicates your understanding and acceptance of these terms and conditions.