Healthcare Advocate Profile
Learn More About this Valuable Professional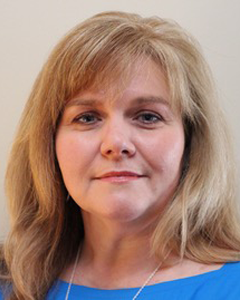 Cybele Japczyk
| Next Step Advocate
How I Can Help
I stand with you when you have to make critical decisions at some of the most difficult times of life. I save my clients valuable time and money by skillful and experienced navigation through the complex and overly bureaucratic protocols of our domestic health systems. 
I am a skilled mediator, whether it is with healthcare professionals or between family members. I am able to guide everyone to work towards a common goal.
I have extensive experiences helping clients with billing issues , insurance problems and Medicare and Medicaid concerns.
Formal Education
Eastern Illinois University, 1984
University of Illinois, Chicago, 1985-86, Studied in Jane Adams school of Social Work
College of Dupage, Geriatric, Certificate in Applied Gerontology
Why I Became A Professional Healthcare Advocate
My journey into advocacy started when I helped a dear friend navigate the health care world after a ALS diagnosis.   I found that there was not one place to find all the help, care or answers for him.  I became his advocate and the person to pull all the pieces together.  I then had to do the same kind of things for my own mother as I walked with her through her health crisis to the end of her life.  My passion for patient advocacy grew out of these and other experiences.
I believe that every patient can benefit from and deserves a person that is not only knowledgeable but is also there to fight just for them.
Professional Organizations And Affiliations
National Association of Care Management, Member 2016
National Association of Healthcare advocacy Consultants, Member 2013-present
The Alliance of Professional Health Advocate, Member 2013-Present
Privacy: In accordance with the Health Insurance Portability and Accountability Act of 1996, as amended (HIPAA), Greater Chicago Advocates is not a covered entity. To protect yourself from disclosure of protected health information (PHI), please refrain from sending any sensitive health related information via email.
Disclaimer: GCA is not a provider of advocacy services or legal services. The advocates listed in the GCA directory are not employees or agents of GCA.  GCA does not control any aspect of any service provided by any of these advocates.  The advocates listed in the GCA directory are not paid by GCA and none of the advocates has paid anything to GCA to be listed in the directory.  GCA merely compiled information about these advocates and received permission from each advocate to be listed in the directory.
The GCA website is intended to be a source for information about patient advocacy and those who provide advocacy services. While GCA strives to provide users with accurate credentials for the service providers featured on the website, GCA does not endorse or warrant the competence of any advocates listed on the site.  The information on this website is not, nor is it intended to be, medical or legal advice. The information on this website is not intended to treat, diagnose, cure, or in any way replace medical advice from your physician.  Use of the GCA website indicates your understanding and acceptance of these terms and conditions.